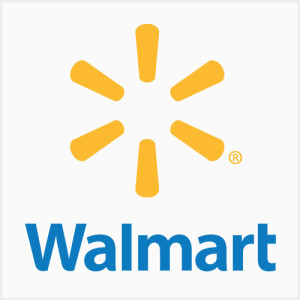 Could the future hold 3 Walmarts in Simi Valley?  Before I dive into the two new rumored Walmart locations for Simi Valley, I want to be perfectly clear about my position on Walmart.  Consumer retail habits change; for example, Soda Fountains don't exist in Drug Stores anymore not because consumers are unpatriotic jerks, but rather because consumer habits changed over time.  Several business models have come an gone in my short adult life time, including video rental stores and record stores.  Walmart and Target did not influence the extinction of that business model, rather those businesses succumbed to changing technology and changing consumer habits.
The internet over the last 5-10 years have given consumers a wealth of information and made products available to people all over the country that prior to internet access, would have to rely on going to a city or town that had the goods they sought in a brick and mortar shop.  This world of virtual online price comparison has made consumers more demanding and price sensitive, which has created pressure on the "Mom & Pop" retailers to either adapt to the change in consumer habits or go out of business.  Is this the fault of the Walmarts, Targets and Costcos?  No, it's a shift in how consumers see retailers, much like they did when the soda fountain at the drug store became obsolete.
So what does this all have to do with 3 Walmart stores in Simi Valley?  Currently there is a tenant that is working on locating in the vacant Mervyn's Shopping center, additionally there is another rumor around the city that the long vacant Von's on Tapo Street will host the same tenant.
Recently Walmart has been working on a smaller store concept and going back into markets with already established Walmart Stores and adding the smaller Walmart Express model.  Approximately one tenth the size of a typical Walmart store, it looks to mostly likely focus more on the grocery business. This would make sense in that the Simi Valley Walmart Store was restricted in use, in that the City of Simi Valley would not allow a full blown grocery component in the original approvals.  Walmart has faced many battles with the Super Store model that includes a full scale grocery operation.  Most notably was in Inglewood California where a Walmart Super Store was rejected in a city wide ballot initiative.  It is believed that unions mobilized the vote to fight the store and that if Walmart would have pursued their original plan without the grocery component, Walmart would have built in Inglewood without the need to go to the ballot.
A Walmart Express location can find smaller vacant buildings that are already approved for retail use under current zoning and submit plans without having to gain approvals for operations as they would if they sought to develop vacant land.   Locations in Simi Valley like the long vacant Mervyn's and Von's make perfect locations that would attract Walmart's attention for Walmart Express expansion.
If these locations or even just the Mervyn's location turn out to be Walmart Express, it would probably happen in Simi Valley under most economic conditions, as Simi Valley demographics are ripe for Walmart operations. What is unfortunate, is that the poor decisions by city councils under Mayor Davis, and Mayor Miller created these prolonged vacancies and these vacant retail locations have not been able to attract any other competing major retailers.
Demographics is the name of the game. I briefly wrote about this back in January 2009 in an article on this blog "Eating It's Young…City of Simi Valley Is Not Helping Local Businesses".  Assistant City Manager Brian Gabler, in his talk to the Simi Valley Chamber of Commerce at the end of 2011, was very informative as to how Simi Valley's troubling demographics, the fact that the city being built out leaves little option for significant growth and the importance of roof tops impacts the decision of retailers to locate in Simi Valley.
Last June (2011) Mayor Holden of Oxnard was one of the three deciding votes that approved Oxnard's massive housing development (South Shore); in the article from the Ventura County Star, Mayor Holden was cited in saying "And the only way to attract the types of stores south Oxnard residents have long desired, such as a major retailer, is with the addition of more rooftops" (Read more: http://www.vcstar.com/news/2011/jun/15/massive-housing-development-approved-for-south/#ixzz1nkZBUSog – vcstar.com)
The fantasy-land created by our public officials that if we build it they (consumers) will come and that rooftops are not needed to support local retail, has painfully shown up as a big fat FAIL on the part of our city leaders.  A vast variety of major retailers aren't looking to fill our vacant buildings and the exodus is continuing.  Maybe our city council and especially those that served under Mayor Davis and Miller that are still on the council ought to sit down with the Mayor of Oxnard and get an education; because they now hold the distinction of making Simi Valley a 2 Target and what looks like in our future, a 3 Walmart City.