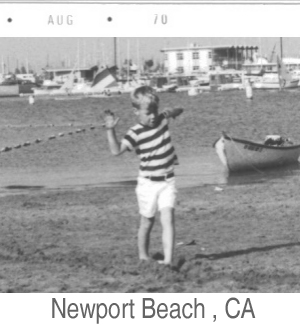 What About Ted Mackel? Real Estate is in my family make up.
I am a third generation native Southern Californian. My great grandfather got the family into the real estate business back before 1910 when he built rooming hotels in Los Angeles on 1st street in what is now downtown (China Town area). From that point forward owning, managing and selling real estate became a family legacy.
My grandfather became a civil engineer and was very successful with over 9,000 projects in the western United States including Hawaii. He was among the first in Los Angeles to use computers to calculate earthquake structural stress on buildings. My maternal Grandfather worked for Home Savings in the construction of many tract housing projects throughout Los Angeles with several in the Canoga Park and Studio City areas.
My older brother and I gre up running through the new tracts houses of the San Fernando Valley collecting the knock out slugs left over from the electricians and pieces of tile from the new kitchens. The smell of new carpet and fresh paint always brings back the memory of model homes being readied for sale.
The legacy passed to my father and his three brothers who banded together and took on commercial property development as a team including: Architecture, Engineering, Construction and Real Estate Brokerage. They skillfully devised a system to remodel supermarkets at night allowing the stores to remain open during the day time so the supermarkets would not lose their customer bases during the remodel process. Among the many shopping center projects they completed in Los Angeles, they noticed the need for development in Simi Valley very early and developed, several shopping centers, including the Target Center, along with the Farmers Insurance Building which is home to over 2,400 jobs in Simi Valley.
Growing up around construction sites and property development was exciting. I can remember as a child that we could never drive past a vacant piece of property without having to madly jot down the number on the real estate sign. After coming home from college I worked with an apartment builder in the east San Fernando Valley on the construction team. I soon joined the family and began working with my father researching easements and ownership for large acreage assembly. I also served as assistant superintendent on construction of shops at the Target Shopping Center and Stearns shopping centers in Simi Valley. In 1987 along with my wife and two of my brother's, we decided to open a business in Simi Valley. We opened Gold's Gym in the Simi Valley Target Shopping Center and operated it until we sold the business in 2000.
After the Northridge Earthquake in 1994 I got back into Real Estate and began managing three Shopping Centers in Simi Valley. Beside the regular day to day issues involving over 50 tenants and a quarter million square feet of retail space, I was also involved in leasing and property development. I earned my Real Estate license in 1997 to broaden my abilities in all real estate matters.
As commercial property development in Simi Valley began to reach it's over saturation point, I became involved in apartment financing and residential services. I have processed loans on both levels including retail shopping centers and have been involved in the sales of residential properties.
The family legacy continues, I had to chuckle as the other day my 9 year old son came with me to see properties. My son got in the car armed with his notebook and pen ready to jot down all the details of each houses we were to visit.
I have been a resident of Simi Valley since 1986 and was the first Mackel to break the Los Angeles/Ventura County line for residency, however I grew up and went to school in the San Fernando Valley and have an extensive knowledge of many of the Valley's neighborhoods. I work from Ventura to the San Fernando Valley and would love to help you find and make a home here in Southern California, just like my family has.
Sincerely,
Ted Mackel
(2003)