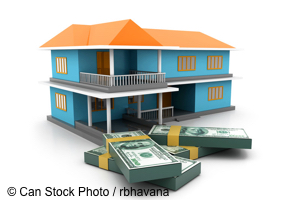 If you read last month's report, October 2016 Simi Valley Home Sales illustrates perfectly what happens to the median home price when a larger than normal percentage of luxury homes sell over the lower end of the market.  There is plenty of good news however as the saying goes devil is in the details.
The median price jumped approximately 11.17% compared to October 2015 and close to 15% over last month (September 2016).  This is due in large to the 7 homes that sold over $1 million.  If we look closer at those sales, they sold 8.5% lower than their starting market price and they averaged 4 months on the market before selling.  This is  indicative of seller's trying for prices that buyers were unwilling to pay and a fair amount of negotiation between sellers and buyers.
Total volume for October 2016 Simi Valley Home Sales lagged approximately 10% below the prior year.  Prices are not reversing, but they are not escalating to a seller's advantage either.  Across the entire range of homes sold, Simi Valley homes sold on average 4.5% below the original asking price.  As with the luxury market this is showing the same negotiating seller and buyers are engaged in, however in the lower price ranges market times are averaging approximately 2 months.
Buyers need to be diligent in this market.  Homes that are in well maintained condition with upgrades are creating competition.  Those homes that need a little TLC or do not show well are ripe for negotiation.  A pre approval (not pre qualification) from your lender along with a bank statement that shows where the money is coming from, are required with any offer.  Be prepared if you are serious about purchase a home in this market. If you need a referral to a lender please call me at (805) 432-7705