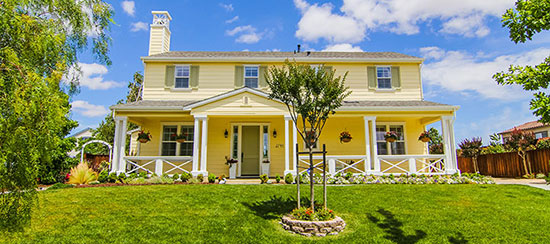 Why Sell With Us?
Navigating the process of selling a home is a process; a process I do daily. You want the assurance that you can continue with your life, both work and family and be guided through the process with the best advocate possible to make the real estate transaction process as smooth as possible. I am just that advocate, with a passion to work hard as well as the capability to figure out how to work in a smarter way. To make solid decisions under stress and analyze problems with excellent communication and interpersonal skills. You need my advocacy because I have ability to deal with all people, and adaptability to react calmly under pressure when confronted with the many challenges in a real estate transaction.  Our goal is to get your home sold for the most amount of money in the shortest amount of time I will take my experience and our team work to fulfill that goal.
---
Marketing Your Home
Selling a home takes a well thought out plan. I have that plan so you can be ready to list your home.
View Our Marketing Plan
---
What's Your Home Worth?
Not sure if this is a good time to sell? Wonder how much you could get for your home? Let us create a FREE comparative market analysis for your home to answer those questions and more.
Request a Report
---
 Escrow and Closing Costs
California real estate sales are facilitated through an escrow company. This is very much unlike other parts of the country where an attorney facilitates the closing. Both buyer and seller agree to an escrow company to manage the settlement between the parties. The escrow company maintains relationship with both buyer and seller as a neutral third party. I like to call them the Switzerland of the transaction. Escrow's primary job is to collect and disburse the funds involved in the purchase/sale transaction.
The seller typically has the following items that need to be settled:
Loan(s) – if the seller has outstanding financing still owed against property, the escrow company will order the payoff demands so they will know how much money is needed to satisfy the seller's lender.
Property Taxes – Depending on the time of the year the seller may have already paid their property taxes or their property taxes are due. The escrow company will contact the County tax assessor and determine if there are outstanding property taxes or if they have been paid.
The property taxes will be prorated based on the day escrow closes. In California's Ventura County and Los Angeles County. Property taxes cover from July 1st to June 30th the following year. The first half installment of taxes which runs from July 1st to December 31st is not due until November and becomes late after December 10th. The second half of installment of taxes which runs from January 1st to June 30th is due in March and becomes late after April 10th.
So for example if escrow closes in January 31st and the first half installment of taxes has already been paid, the escrow will pay from the sellers proceeds 31 days of taxes prorated form the second installment bill and may be required to collect from the Buyer the additional 5 months of prorated taxes for the second installment if requested by the buyer's lender.
Title Insurance – In Southern California it is customary for the seller to purchase and obtain a title insurance policy to ensure and protect the seller's claim that the seller can pass clear title to the buyer. In other parts of the state and the country the buyer may be responsible for paying for the seller's title policy.  The buyer may have to purchase additional title insurance if they are getting a loan, as the lender usually requires a lender's endorsement policy.
Transfer taxes – The county will always figure out a way to get a few more dollars out of the seller. When the deed is recorded there is a fee known as a transfer tax which in Ventura County equals two $1.10 per every thousand dollars of the sales price. In Los Angeles county there is a similar fee however the city of Los Angeles sticks it to the seller with an additional $4.40 for every thousand dollars sale price.
Reconveyance and Demand Fees – some escrows charge a fee for the reconveyance of any loans that will be paid off for the seller. Some escrows even charge a fee for the payoff demand, however this fee is usually charged and generated by the sellers lender(s).
Sub Escrow Fee – This is a fee charged by the title company. Because of the strict regulation of the insurance industry, this is a nonnegotiable fee. In other words insurance company can't reduce or way of this fee.  Why?  Because this like the Title insurance rate is a posted rate and is regulated by the state department if insurance and RESPA (Real Estate Settlement Procedures Act).  Reduction in these fees is considered a violation in the sense of a "KICK BACK" and therefore illegal.
Natural Hazards Report – The state of California requires the seller to provide the buyer a report that outlines specific hazards the buyer should be made aware of prior to completing the purchase of the property.  Some of the required information the Seller is require to disclose is the location of Earthquake zones and Flood hazards within a certain proximity of the property.
HOA Docs and Transfer Fees – If your property is located in a homeowners association, your homeowners Association will have a fee associated with their task of generating a set of HOA bylaws, rules and regulations and minutes to board meetings. They also have a fee related to transferring your account to the buyer. Any dues paid during the month when escrow closes will be prorated between seller and buyer.
Other Misc Fees – Depending on what you as a seller have agreed to pay for in the buyers purchase offer agreement could add additional fees for closing. Sometimes sellers will agree to providing a termite inspection and even paying for repairs that are mentioned on that inspection.  Sometimes Sellers will agree to pay the Buyer's closing costs, it is all up to you the seller to determine how you want to negotiation these requests in an offer along with the guidance of your real estate agent.
Moving Day
Home sellers all too often make the mistake of not calculating in the cost of moving in their plan to sell a home. Many sellers try to self move, by renting a truck and inviting friends over to help load and unload. What typically happens, is the move gets drawn out over a much longer period of time. The stress of trying to be out of the property as agreed to with the buyers, makes the whole process unpleasant.
A professional moving company will take this burden off you and in many times may cost equal or just a little more than if you tried to move yourself. Consider the risk of a self move where you or a friend gets injured from lifting heavy items, you damage an item in the move or the rental truck gets damaged. The cost of these issues can far exceed what you thought you might save over hiring a professional moving company.
The benefit of using a professional moving company is that their employees do this every day. They know how to pack and load a truck 10 times faster than you and your army of friends can accomplish. Many of these companies will give you boxes ahead of time so you can pre-pack and have everything ready so all they have to do is load the truck which can save you money and moving costs. If you have a very busy life style,  you can pay the moving company to pack your house for you.
I have moved a few times and the first time I tried to move myself and the second time I hired a professional moving company.  From experience, I'm convinced that I will hire company every time I move.