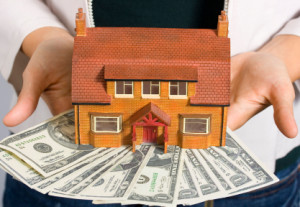 While online property values have been highly popular with home owners over the last few years, those valuations typically are completed by computer algorythms and those formulas have a wide margin of error.  The computers typically have a hard time in making adjustments for age and amenities. The computers  typically take the closest sold comparables and try to come up with a price per square foot.  It still takes a human to give a more accurate opinion of value.
During the recent down market of Foreclosures and Short Sales I was hired by several banks to prepare Broker Price Opinions (BPOs).  I personally completed these reports; this was not handed off to new agents or staff.  I completed hundreds over 5 years.  Mostly in the Simi Valley, West San Fernando Valley, Moorpark, Thousand Oaks areas; even as far out as the Fillmore Santa Paula Areas.  Additionally I worked as a Listing Agent for US Bank, Downey Savings and Loan, OCWEN and CalFHA.  I had to prepared extensive valuation reports and marketing plans for those properties.  I own rental property and understand valuations on income property and have experience in commercial sales and leasing.  If you are planing to sell your home let's get the values and work on a plan to sell your home.
To find what's your home worth, this quick questionnaire will help establish and the marketability of your Simi Valley Home compared to the overall market. The more detailed your answer – the better I can help you. I will ask some tough questions about the condition of your home and any special features you may have. These questions are all critical selling points to potential buyers, so your answers are extremely important. Please complete the information below to obtain your FREE report.  The more information the better for a proper comparison.  These reports are done by humans so turn around can take up to 36 hours especially if requested after hours, on weekends or holidays.
(Your contact information will not be sold or given out to other parties. I will need to contact you with the information contained in your report; so by filling out this form, you are giving me permission to contact you via phone and email)