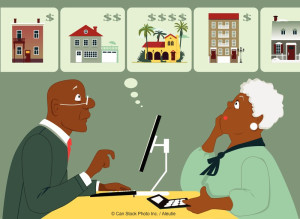 Did you know that there is a Simi Valley Senior Housing Rehabilitation Assistance program to assist low income homeowners rehabilitate their homes?
Simi Valley Senior Housing Loans for Rehab are available up to $50,000 at 2% interest with no monthly payments. The loan is due only when you sell or refinance your home.
These loans are geared to assist low income seniors make repairs to their homes that they cannot do on their own or could not afford to have done for them.
If you have been in your home for a long time and there are things around the house that need repair, this program could be a big boost in helping you improve your home.  Your home may be a big part of your investment savings and keeping your home in good condition will help you retain it's value. Any repairs you make can help elevate and protect your home's value.
Do you need help evaluating and prioritizing what should be addressed in your home? If this program is something you are considering please call me at (805) 432-7705, so I can help you with quality referrals to tradesmen who can give you a fair price on the repairs. I will be your advocate in your corner helping negotiate and save you money.
The city's home rehabilitation coordinator organizes the project and does all the work for you. All you are required to do is submit an application with the city's home rehabilitation coordinator.
To learn more and get started with the city's home rehabilitation loan program or how to get an application contact the city's home rehabilitation coordinator, Blaze Buonpane at (805) 583-6757.
• City of Simi Valley Senior Housing Home Rehabilitation Program
•  Simi Valley Development – What's Going On at the Corner of Madera & Los Angeles Ave