12 Tips To Make Your REO Offer More Attractive (Bank Owned Homes)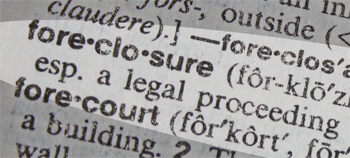 Currently I represent a local Southern California Bank with their REO (Bank Owned) properties in Simi Valley, Moorpark, Camarillo, the Conejo Valley and West San Fernando Valley.  I have also represented buyers on other bank owned homes.  Below are 12 tips to help move your offer to the top of the stack for consideration.
Your offer must be in writing, include a financing pre approval, FICO scores and proof of funds to close (i.e. a bank statement that shows you have the money)
The Seller is a financial institution or sometimes a government agency. They work 9-5, Monday through Friday. Offers are sent to the asset managers during these times. Response times are at the discretion of the Seller and could take several days to a week. If your offer is reasonable then a time response is likely.
Currently Simi Valley Bank Owned (REO) properties are selling at 105% of list price. You will have competition from other buyers.
The Bank is looking for the HIGHEST AND BEST OFFER. Sometimes the Best Offer is not always the highest. Offers that are very straight forward with the fewest conditions, reasonably close to list price are attractive. Use of "Shill Buyers", are easy for banks to spot, better to be straight forward than to use a shill. Your offer will look weak if it is assignable. The bank wants to sell the property, they do not want to be tied up with a property flipper who is going to drop out of escrow. The bank runs a spread sheet similar to the investor buyer, the bank has a formula for how much they will give on price and terms.
Don't expect a counter, response or even a rejection. You may be granted an opportunity to submit your highest and best offer.
If your offer is accepted, it may take several days to a week for the Seller to put together their Addendum to the purchase agreement. Expect that many of the terms you have in your original purchase agreement will be eliminated in this addendum. Once the buyer receives this addendum, the buyer will have 24-48 hours to accept the addendum or back out of the purchase.
The bank is exempt from most property disclosures since the bank has never occupied the property. Many times the bank and it's employees are located very far from the property; their knowledge of the property condition is very limited. Buyers are advised to conduct their own inspections. Do not expect the Seller to agree to any repairs.
Be prepared to operate with email and PDF documents. Fax machines are notorious in degrading the quality of documents. More and more REO agents are now requiring email only; if you agent is not familiar with PDF, Scanning and good with email, your offer could be jeopardized.  Try to get all your information in a PDF digital format with a scanner. When you submit your offer to the listing agent, make sure it is complete with all supporting documents together in one PDF file. You offer will need to be transmitted through Real Estate agents and the management at the bank. Email is the preferred way to transmit all communication.
If you need to reach the listing agent. Email is the best vehicle. Email will provide you with a contact log. Many REO agents have staff that will probably be your main point of contact. Those REO agents that provide cell phone numbers can be contacted through text and you will probably receive a quicker response.
If you plan to use FHA financing, the FHA appraisal may reveal required repairs. The bank may not be agreeable to repairs and may not even consider any offers that have FHA financing. Seller paid closing costs is not unusual, but don't plan on more than 3%.
All properties are sold AS IS, with no guarantees. Home warranties sometimes may be included.
I can't stress enough….the bank has sent out appraisers and hired out local real estate agents to give "Broker Price Opinions" (BPO). The listing agent has already given an opinion of value to the bank. The bank is educated on the area market conditions and is not going to give away property. Unreasonable offers get little attention.
Stealing as a strategy cannot be duplicated. There is a great opportunity to pick up good solid value in REO purchases. Do your homework, be reasonable, write your Highest and Best offer. The listing agent wants to sell the property too, so make sure your offer is complete, easy to read, easy to transmit and easy to understand.
For more information see:
Author – Ted Mackel Simi Valley Real Estate Agent – Keller Williams RealtyThanks for reading Simi Valley's Premiere Real Estate Blog!
Ted Mackel is a top producer at Keller Williams Realty Simi Valley,
specializing in Simi Valley Real Estate
(805) 432-7705