(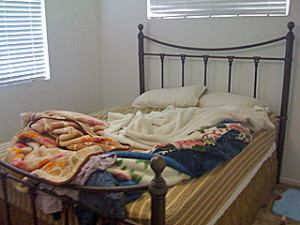 Simi Valley) – Is Auto Detailing vs Home Staging a NO BRAINER for Home Sellers? Consider that when people decide to sell their used car they will have no qualms in spending $200 on an auto detailing job.  If the car they are selling has a $10,000.00 asking price, that is 2% of the asking price. Even digging down deeper, these same sellers will remove any personal affects from the car and make it look like it just rolled off the lot.
These very same people suddenly have a change of heart when the benefits of having their home staged is explained on the listing appointment.  Consider a very basic staging for $650 on a home with a asking price of $650,000.  Let's see……….that's one tenth of a percent of the asking price of the home.  What gives?  I saw an episode of Get it Sold on HGTV and this is a great example of the little things that can be done for very few dollars.  Sabrina Soto is not coming over to my client's and potential client's home anytime soon, but there are homes stagers in your area that can accomplish the same affordable miracles that are seen on this program.
A home is probably the largest investment a family has. Thinking of that investment compared to the depreciating asset of a car they own, I am still scratching my head trying to figure out why there is such a disconnect when it comes time to prepare a home for sale……….especially in the market conditions we are experiencing now.
Recently I was working with a home seller who's home was on the market and no offers had come in.  Traffic was initially good and open houses picked up traffic, but failed to produce any buyers willing to submit an offer.  With a home now being the lowest price in the neighborhood and  still no offers being generated, it was time to bring in a Stager and evaluate the home.  The evaluation with a written detailed report cost approximately $250.00.  Well worth the investment for the following reasons:
The Stagers come in as a buyer and point out the good and bad points of the home from the buyer's perspective.
The Seller has usually been in the property for many years, some simple issues to fix or items to put away may not be apparent.
The list of items to address can be addressed individually and even if the seller can't accomplish the entire list, some changes are sure to help the over all attractiveness of the house.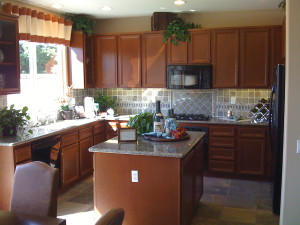 If the house is priced right and offers are not being generated, then something is distracting the buyers. Stepping back and letting a third party evaluate and give an opinion can be a painful process for the home seller, It does not have to be painful.  Pride of ownership and pride of the things home owners have done to the home can get in the way of objective criticism.  If getting the home sold for the highest price is the objective, then why is it so easy prep and ready when it comes to selling a car vs selling a home?
If you need a referral to a good home stager please call (805) 432-7705
See Simi Valley Luxury Homes For Sale: