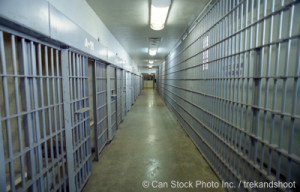 In real estate, short sales are triggered when a seller's property is worth less than what they owe on the property. The seller then needs to get an agreement from their lender or lenders that will allow the seller to sell the property for less than the outstanding loan or loans against the property. This process has enticed property flippers to take advantage of property sellers and their lenders. The US attorney's office in central California is reporting that a broker in that area has pled guilty to one count of bank fraud were the broker purchase the property at an artificially low price and turned around and immediately resold property at market value.
Short Sales have been a big part of the Simi Valley housing market for the last 7 years. Since 2008, I've helped many home sellers work with their lender to sell their properties under a short sale agreement. Additionally I helped many buyers purchase properties that were short sales. What I learned from the seller side is that I would get several requests from direct investors/brokers to sell them the property significantly below market value and if I worked with them they would pay me a full commission. Needless to say, I never worked with any of those proposals as my duty was to my seller. That duty was to minimize the loss on the property with their lender in the short sale process. I always market the property looking for the highest and best offer. On the buyer side I have much less control as we are subject to the listing agent's experience in the short sale process. Nine out of 10 times I dealt with listing agents that had no business taking on a short sale listing. Seeing the deficiencies in those colleagues really hammers home how important it is who you hire to help handle your short sale. The last thing you need after going through the short sale process, is to be in a lawsuit defending yourself from allegations of defrauding your lender.
Property owners that need the benefits of the short sale process do not need to be involved in property flipping schemes which can wind up as bank fraud. If a property's value is underwater compared to the amount owed to the bank, a short sale  many times can be worked out to the satisfaction of the property owner and their lender. It's not the job of the listing agent or the seller to help others make money off an investment or property flip.
I have worked with many home sellers to avoid these real estate land mines  since 2008. If you are contemplating short selling your house please call me for FREE consultation with no obligations. (805) 432-7705 cell/text
Related Articles:

[wnt_grid maptype="disabled" exactcity="1″ ownertype="all" paginated="false" sortoptions="false" maxresults="3″ search_mode="form" primarysearchtype="active" searchtype="city" state="CA" min_price="0″ max_price="1000000000″ listing_status="Active" county="Ventura" city="Simi Valley" single_family="y" condo="y" townhouse="y" foreclosure="1″ shortsale="1″ /]