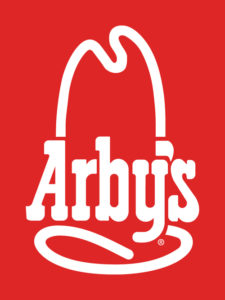 Finally, Simi Valley Welcomes Arby's Roast Beef.  Residents of the City of Simi Valley have for years spoke out at neighborhood councils, city council, planing commission meetings and various online groups for the need of an Arby's restaurant and it is finally here. The Restaurant is located at 1408 East Los Angeles Ave and has replaced the Del Taco that was there before.  
Arby's is well known for it's Roast Beef Sandwich which was brought to the fast food scene in 1964 as an alternative to the hamburger.  Signature menus items include the Jamoca Shake, Potato Cakes and their Turnovers.  Big sellers are the Roast Beef and Beef and Cheddar sandwiches which diners happily add Arby's Sauce and Arby's Horsey Sauce.
Until this opening, Simi Valley residents had to drive to Thousand Oaks, Woodland Hills or North Hills to get their Arby's fix.  The opening is officially a hit with Simi Valley residents creating long lines.  The restaurant may not have anticipated the popularity, as they have run out of certain items and wait times are longer than expected. As the store moves in forward into a more normal business cycle, these small new opening issues will be resolved.
The opening has not been without it's critics over the location and initial operation however a more balance look is important.  Because of the popularity, the drive through line stacks up to the street.  This is not uncommon in California for example, many In and Out Burgers deal with this daily.  The site for this Arby's was previously approved years ago with the drive through,  nothing has changed with the design of the parking lot or drive through since it was a Del Taco.  The site cannot not be improved over it's current design.  Lots of customers may make navigating the area a little more challenging, but lots of customers create hiring opportunities and business success.
It might take a little longer to get your order and they might run out of certain items because of the huge crowds flocking to the new opening, just have a little patience and let Arby's work out it's kinks. Remember, this is a new location, it's a very nice store with a large modern dining room and I look forward to my next Jamoca Shake as Simi Valley Welcomes Arby's.