The lunatics have taken over the asylum. (CNBC video interview at end of this post)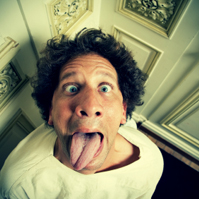 Beside being the song title of a 1980s new wave band (Fun Boy Three), the title of this post may be more accurate than even I realize.
I follow the papers, several blogs including Calculated Risk, Square Feet Blog, industry blogs such as Inman and it is clear to me that the newspapers blow with the wind.  One day everything is great and the next day everything is terrible.  My industry sources, such as trade associations and even companies like Dataquick are too quick to create sensational headlines that are almost as obnoxious as the newspapers.  I have been telling my clients for long time now that this is going to be a long recovery and bumpy along the way.  There is opportunity in every market – even this market; it just takes determination and persistence.
For example, just two days ago, Dataquick's headline from their own website is "Southern California Home Sales Increase". While the over all article does a pretty good job explaining what's been happening, I think it's still tries to paint a rosy picture prematurely. While certain sections of Southern California are reacting better than others, the Simi Valley housing market is still below pace for any type of stable or normal market.
Looking at some of today's headlines we see "Seriously Delinquent Mortgages Versus Unemployment Rate" and "Strong Dollar, Weak Data Pummels Stocks" and "Three-Month Treasury Bill Yields Turned Negative". Yet the desire to cheer-lead back or will back the real estate market will appear in a conflicting article in the next few days.
What is extremely important for Simi Valley home buyers and home sellers is to understand at this time is,  any claim of a recovery or stabilization, is just more premature thought or whistling in the dark. There's still plenty of bad venom in the mortgage markets and housing markets that need to work through the system before we can see substantial relief.
Low inventories have favored sellers and low interest rates have enticed buyers, a long-term strategy in residential real estate is probably a safer play.  The entry-level housing combined with the historically low interest rates has created affordability for a large segment of the market. The upper level housing has not mirrored the entry level housing.
We know there are still record numbers of bad loans, mortgages not being paid on time, adjustable mortgages getting ready to reset, modification programs, short sales, and foreclosures being held off the market; that the fragile environment created by government intervention ,the banking industry's manipulation of inventories and interest rates can only be sustained for a limited amount of time.
The economy grew for a long time based on unsustainable consumer spending tied not to discretionary income, but rather to home-equity spending. Now that home equity spending has been cut off and credit lines are being closed and reduced, the consumer spending Wall Street is waiting for will not return. This all trickles down through the economy affecting jobs and housing.
While the headlines will continue to seesaw consider the information in this interview on CNBC with Meredith Whitney.
CAUTION, CAUTION, CAUTION is all I have to say.  Do your research,  a smart buy or move up purchase can be found in this market as long as you keep your ear to the ground.
Thanks for reading Simi Valley's Premiere Real Estate Blog!
Author – Ted Mackel Simi Valley Real Estate Agent – Keller Williams Realty
Ted Mackel is a top producer at Keller Williams Realty Simi Valley,
specializing in Simi Valley Real Estate
(805) 432-7705