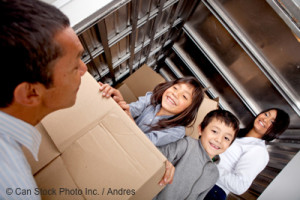 Moving to Simi Valley.  Every area has it's quirks and if you are new to Simi Valley, it's hard to find out much till after you live here for a while.  Fortunately the quirks of Simi Valley are tame but these 5 things are interesting to know.
It gets windy here! Tradition has it that "Simi" is the Chumash Indian word for wind.  Some areas of Simi Valley can be like a wind tunnel during the fall and winter.  I know, I live in one of those tracts. The positive side of our winds is that during the hotter months of the summer it is more a breeze and night time cools off with the breeze.
Simi Valley is not a destination.  Simi Valley has never been a destination and this will always affect what kinds of businesses and services locate in Simi Valley, which will ultimately limit those services and business.  The positive side is that since we are not along the traveling route to destination places, we get overlooked and are not in the "bulls-eye".  This is a big part of why Simi Valley continually is rated one of the safer cities to live.
Simi Valley and Ventura County have controlled growth. Our city and county will keep urban sprawl well checked.  The hill sides are protected from willy nilly development.  The negative impact from controlled growth is that the lower population numbers will contribute to the limited types of businesses and services that can survive in highly regulated cities.  It is very difficult to have our cake and eat it too.  Fortunately Simi Valley is located close enough to attractions in Los Angeles county and north west in Ventura County, so Simi Valley can maintain that small city feel so desired by it's residents.
Simi Valley is home to the Ronald Reagan Library. This is a terrific attraction for the area and definitely a plus for Simi Valley.  The negative is if you are not a Ronald Regaan supporter, then you will have to drive the Ronald Reagan Freeway regularly.
Simi Valley is a family town and real bedroom community. If you are an urban dweller, this town shuts down about the same time Walmart and Target close…10pm.  Night life here is limited. However our family town environment is full of very active people who like the outdoors and a very active lifestyle as evidenced by Simi Valley neighborhoods dotted with RVs, boats, jet skis, ATV's etc.
If you know of other things that people relocating to Simi Valley should know, then please post the good, the bad and the ugly. Show us your love for Simi Valley!