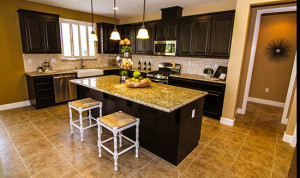 Marketing homes for sale have never been more critical. You have made the decision to sell your home.  What next?  How is your home going to be marketed?  The most important thing to know is that over 60% of the potential buyers looking at your home will do so from a cell phone app or tablet and never see your property on a desktop or laptop computer.  50% will do so using a smart phone app.  Any marketing plan needs to take this under consideration so that the the information displays properly, loads quickly and does not burn up the user's data plan with a property presentation designed for desktop computers.  (See comscore.com 4/2014 U.S. mobile app report)
Staging
Consider that when people decide to sell their used car they will have no qualms in spending $200 on an auto detailing job.  If the car they are selling has a $10,000.00 asking price, that is 2% of the asking price. Even digging down deeper, these same sellers will remove any personal affects from the car and make it look like it just rolled off the lot.  Do you have the same commitment to getting your home ready for sale? I can refer a home staging company or please request a copy of my DIY home staging guide, to help get your home ready for sale.
Professional Photos
Property photos will make or break the first impression of your home.  Photos that have been over-retouched even though take by a professional photographer are not helpful either.  It is important that your photos are properly taken and processed.  Your photos need to look sharp and load fast on mobile devices.
Virtual Tour  Video Tour
Early to Video Marketing.  Industry Consultant on Real Estate Video.  Find out why incorporating real video into the marketing plan of your home is no longer optional.
Open Houses
Strategic Open House are planed to help with the exposure of your property.
Internet
Where on the internet do your listings appear? Zillow,Trulia, & Realtor.com.  The Keller Williams Listing Service (KWLS) syndicates your listing out to over 300 sites including Realtor.com, Trulia & Zillow.  Keller Williams is the largest real estate franchisor in the United States and will be featured in the Keller Williams international property web search site and is available on the Keller Williams mobile app.  Your listing will also be placed on all the major brokerage websites.
Email
Email campaigns to other active agents and my client data base will be sent out with links to the video tour of your property.
Print
A full color high quality property brochure will be prepared detailing your property.
MLS – KWLS
Your property will be listed in the Multiple Listing Service which is services throughout Ventura County, & Los Angeles County in the CARETS system.