12th Annual Simi Valley Garden Tour coming this April 18, 2010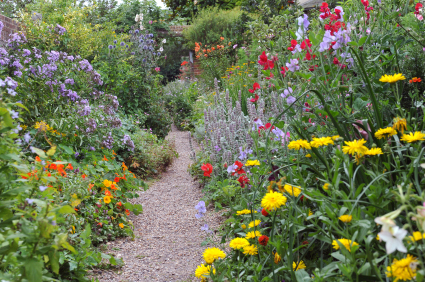 Would you like to get some ideas for your garden? The Simi Valley Republican Women's Group organizes this event to raise funds to help send our youth to Sacramento. For the past 12 years various homes throughout the city are chosen for the tour. This year features six different gardens.
Italian Villa
English Garden
Classical Tiered Garden
Certified Wildlife Habitat
Drought Tolerant
Hidden Tropical Paradise
This year's event could be one of the best as this very heavy rainy season has all of the hills of Simi Valley in bloom. This deep watering is benefited both are natural environment and the six gardens.
Tickets for the event are $15 at the gate, $12 before April 13 and a 10 person presale package at $100. The proceeds are for charitable cause so there will be no refunds available. For location information and ticket orders please call (805) 582-4931. This is a self run tour, in any order and will be held rain or shine. Please remember to wear comfortable shoes, no high heels and no strollers.