What are HAFA Short Sale Requirements and how will it help Simi Valley Home Owners?    HAFA (Home Affordable Foreclosure Alternative)  is a government sponsored program working with HAMP (Home Affordable Modification Program) qualified Borrowers/Homeowners to sell their homes when loan modification options fail.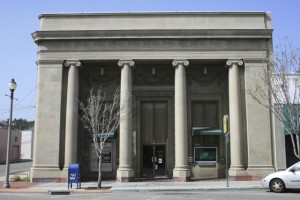 If you have been working on a loan modification for your Simi Valley home and keep hitting dead ends and rejections, or your modification terms are not enough to improve your situation, then selling your house before it goes to foreclosure may be your next step.
Once you have been through HAMP and you have decided your next step is to sell your home; exploring if you qualify for a HAFA Short Sale is the beginning of the Short Sale process.
Recently some of the HAFA Short Sale requirements have been broadened, here are of the few more notable:
Occupancy –  homeowners are no longer required to lived in the property within the last 12 months.
Relocation Incentives –  $3,000 and assistance are limited to owner-occupied or tenant occupied property at the time of the short sale.
Junior Lien Holders –  A maximum of $6,000 has been increased to $8500 that a junior lien holder may collect in the HAFA Short Sale Agreement.
Borrowers/Homeowners may stay current on their monthly payments Even if the payments exceed 31% of their gross monthly income.
Also some favorable changes in how these accounts will be reported to the Credit Bureaus.
These improvements to the HAFA Short Sale requirements were announced by the Obama administration last week and are expected to go into effect in the beginning of June this year. Additionally the program has been extended through the end a 2013.
My Short Sale Team  processed and closed some of the first Short Sales in Simi Valley and Moorpark when the program was first rolled out. If you've been through the HAMP  loan modification process and are still standing wondering what to do next, call me (805)432-7705 for a free consultation about the HAFA Short Sale program for your Simi Valley home.
Related Stories:
See Simi Valley Indian Hills Tract Homes For Sale