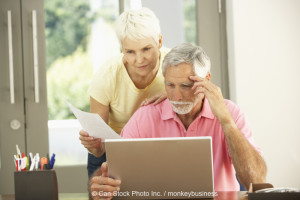 Protect Yourself From Identity Theft. The last time you sold or bought a house or refinance, you were probably inundated with offers for new loans. If you wonder why you get so many pre approved credit card offers, wonder no more. The Big Three Credit Reporting Agencies are selling your information to marketers and mail houses.
Opting out from the three agencies will stop these unwanted offers and also offer protection from identity theft.
A simple letter to each of the agencies will opt out your information and keep you off certain marketing lists in the future. The reason to Opt-out is because a prime attack on your identity is for thieves to steal mail out of mail boxes during the day.  They pick up the credit offers and other information in your mail which will make you susceptible to identity Theft.
You can find a sample at the Federal Trade Commission's website at this link:
http://www.ftc.gov/privacy/cred-ltr.htm
Other Related Articles:
Thanks for reading Simi Valley's Premiere Real Estate Blog!
Author – Ted Mackel Simi Valley Real Estate Agent – Keller Williams Realty
Ted Mackel is a top producer at Keller Williams Realty Simi Valley,
specializing in Simi Valley Real Estate
(805) 432-7705