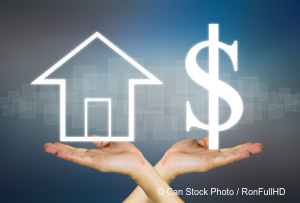 December 2016 Simi Valley Home Sales followed a similar pattern as the last few months.  Fewer homes sold compared to the year before, median prices dropped and luxury homes sales were down.  Final sales prices compared to their original list price tightened again slightly.  Median home price for the year is up 3.49%.  Housing wire has forecasted that the annual price appreciation from 2015 through 2018 will be approximately 2.1%; so far Simi Valley is outpacing that forecast.  Adjusted for inflation US housing prices trend closer to 3.0% gains annually over the last 100 years.
Homes selling between $500,000 and $600,000 were the strongest segment of December 2016 sales with only an average 1.5% lower selling price than the original asking price.
What were the take aways for the 2016 Simi Valley Real Estate Market?
Fewer homes sold compared to 2015
The Median Price increased over 2015 by 3.49%
There was a fair amount of negotiating between buyers and sellers, with neither having the upper hand making a more balance market.
Sellers with upgraded homes in tip-top condition saw shorter market times with multiple offers.
Luxury homes sold at the highest volume levels since the the market correction began.
Interest remained at historic lows through out the year.
Short sale properties are still showing up in the market, but at lower levels.
Investors have been acquiring properties that are in major disrepair or properties that had not been upgraded. Those properties are selling significantly below neighborhood market values to investors.
Rental rates continue to rise.
First time buyers are feeling the squeeze and are slowly being priced out of certain sectors of the market.
Simi Valley new home construction is limited and faces a limited future with very few pieces of open land available for development.
What can Simi Valley Home Sellers and Home Buyers expect for 2017?  It is a very short answer:  Much of the same as 2016.