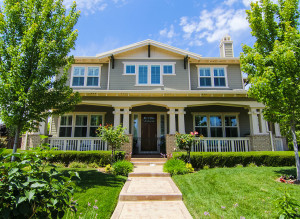 The November 2015 Simi Valley Housing Report shows sales have slowed a little compared to November 2014 and significantly from last month..  While this is happening and may cause some concern, new lending requirements under the new TILA-RESPA Integrated Disclosure Rule (TRID) have caused home purchasers to request 45 day escrows to deal with the requirements under TRID.  Traditional 30 day escrows are on hold as lenders and escrow officers need the extra time, more on a precautionary basis.  Home Buyers should be cautious in who they choose to help them with lending as the new TRID requirement could cause delays in closing.  The 15 day addition to escrow closings have pushed November Closings into December.  The fewer closings in November, should show up as additional closing for December.
Over all, the November 2015 Simi Valley Housing Report is pretty much the same in that Simi Valley single family homes in the price range between $400,000 and $600,000 are the dominate sector of home sales.  This price range is seeing an average of 1%-3% lower final sale prices compared to the original list prices.  This shows that there is still negotiation between Sellers and Buyers and a more healthy market.
The Simi Valley luxury market selling with an approximate 4%-6.5% discount off the original listing price.  Days on market for these homes are over 115 days.  Specifically in the Luxury market this continues to show that Sellers are trying for maxium prices in the initial listing period and then lowering and negotiating after the first few months on market.  This market is not in price decline, as prices are appreciating,  just not as fast as some sellers would like.
The Simi Valley Real Estate Market will finish the year with an increase in median pricing; somewhere around 6%-7%.  The market is headed in a stable direction which is good for homeowners and future home owners.