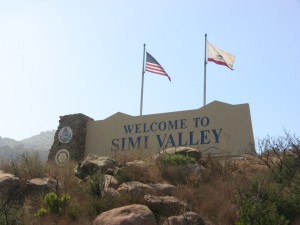 Yes, that's right, I'm opening a new section on my blog entitled 365 things to do in Simi Valley. I know this is an ambitious project and will probably create an extra workload, but as a resident of Simi Valley since 1986 and a local real estate agent, my friends, family and clients are always interested in things to do in the area.
I'm not even sure if there's 365 show-stopping things to do in our town Simi Valley so I may venture outside the city boundaries for things that are close and fun. I know of many things that are not particularly related to individual small businesses, but I will focus on many of the small businesses in our Town Simi Valley as well. One more bar to set as a goal for this section is I hope to provide a video post for almost all the places I visit. I use the Internet myself as a tool to learn about things and places I go to, investigate businesses I plan to patronize and many times the information provided on the Internet is pretty vanilla.
If you own a business in Simi Valley and want to be part of place I visit please e-mail, call, contact me on twitter or Facebook will be happy to set up a time for visit. Please remember I'm not interested in creating a commercial, the people in Simi Valley, those people moving the Simi Valley were visiting Simi Valley want to get to know you, your organization or your business.
For my readers please feel free to use comment section on any of the posts and please remember to be cordial as this is supposed be fun and a place for all of us to share about the great places in and around Simi Valley.