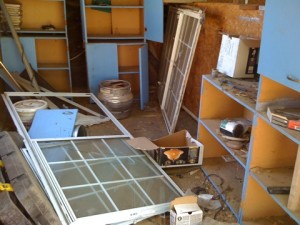 Attention Simi Valley Residents: If you want to keep off the show "Hoarders" well this may be your chance.  The Simi Valley Landfill is having a free drop off day to bring in your items.
What can you bring?
Your Garbage.  Appliances, clean concrete and asphalt, clean wood and greenwaste, and construction or demolition material will also be accepted for recycling. Please separate recyclable materials from rubbish so it can be recycled and not end up in the landfill.
What you cannot bring:
No commercial waste, hazardous waste, liquids, tires, household batteries, products containing mercury (such as thermometers and thermostats), or fluorescent light tubes and bulbs will be accepted.
How About Electronic Waste?
Goodwill Industries will be on site collecting gently used items for donation and electronic waste (such as televisions, computers, etc.)
Requirements:
Don't get a ticket on the way to the Simi Valley Landfill; the Highway Patrol requires all loads to be covered to prevent spillage.  You will need proof of Simi Valley residency, such as a driver's license with a Simi Valley address. Residents must unload their own vehicles.  This event is for residents and nonprofit organizations only.
Location, Date and Times:
2801 Madera Road, on Sunday, May 16, 2010, from 10:00 a.m. to 4:00 p.m.
Thanks for reading Simi Valley's Premiere Real Estate Blog!
Author – Ted Mackel Simi Valley Real Estate Agent – Keller Williams Realty
Ted Mackel is a top producer at Keller Williams Realty Simi Valley,
specializing in Simi Valley Real Estate
(805) 432-7705