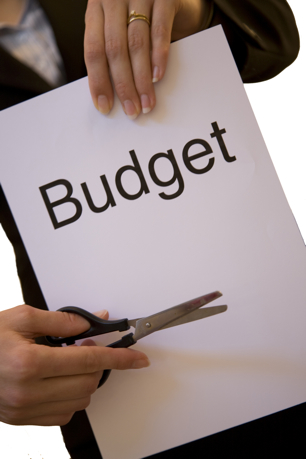 I have been scanning the news online for days looking to see if anyone has really studied how sequestration will effect the housing market. Two positions emerge; one from housing industry cheerleaders and the other position from people speculating how cuts may directly impact entities like the Federal Housing Administration (FHA).
 On average approximately 20% of Simi Valley home sales  are purchased with FHA financing. This is just below the national average of approximately 25%.
 Prior to 2007, FHA financing was seldom or ever used in the purchases of homes in Simi Valley California.   Nationally, use of FHA financing has more than quadrupled since 2006.
 FHA financing allows is little as 3.5% down payment. There's already discussion that the minimum may be moved up to 5%.
It is estimated that approximately $42.7 billion in non defense spending cuts will have an impact on the Department of Housing and Urban Development (HUD) through staff reductions.  The concerns with the staff reductions are that FHA loan approvals will slow and will negatively impact foreclosure counseling programs.
Sequestration could cause unemployment levels to rise.  Jobless people cannot qualify for home loans.
Because FHA financing typically helps first-time home buyers enter the market; any slow down in approvals will make offers from those buyers look even more unattractive. The Simi Valley housing market still has a large percentage of homes for sale that are short sales. Short sale lenders give very tight time frames for the escrow period and any delays in the FHA approval process will give FHA borrowers an even smaller pool of homes to purchase in an already extremely restricted inventory environment.
What do all the industry Cheerleaders have to say about this?  The market has rebounded and is moving up. The National Association of Realtors said on February 27, 2013:
"Not counting the economic impact on housing demand, the cuts are expected to have minimal impact on federally backed mortgage finance programs because the sequester applies to program dollars, not loan guaranty authority. For that reason, loans backed by the FHA, the VA, and the Rural Housing Service are expected to remain at current levels."
Even if the the loan guarantees are not at issue with the sequestration, the availability of credit and the FHA's ability to originate in a timely manner will negatively impact the housing market.   True, the Simi Valley housing market did hit bottom and has been moving out and up, however much of the recovery is due to the ability of home buyers to purchase homes with payments significantly lower that market rental rates.  As the median price moves up and the monthly payment on purchases starts to equalize with market rates on rent, this market will cool down.  Additionally, if the sequestration does not have significant negative impact on unemployment, as unemployment moves lower toward 6.5% – 30 year mortgage fixed interest rates will rise to 4% or more.  Higher interest rates means either a higher monthly payment or that the payment affords less in purchase price.  In either case rising interest rates will cool the market as well.
Overall our Simi Valley housing market is strong, we really dont know how the sequestration will affect the market and a positive attitude is always good, but ignoring that this market still has many issues that have not been resolved will only provide a false sense of security.  Employment, interest rates, affordability and available credit all work together to influence the attractiveness of the overall housing market.