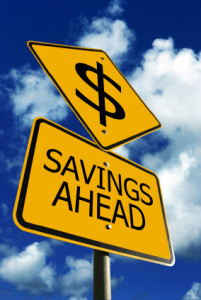 Tuesday – I learned that both Lawyers and Chicago Title Insurance Companies had simplified their rates.  I see this as a great move on the part of these two title companies. What they have done is made their short term rate now the standard rate. Previously, the short-term rate was a discounted rate homeowners would receive if they used the same company to rewrite a title policy typically within five years. For example, Mr. Smith, a Simi Valley homeowner refinances his house. At the time of the refinance ,new title insurance is ordered. Three years later Mr. Smith decides to sell his house, if he uses the same title company that was used at the time of his refinance, then a discounted or known as the short-term rate would apply.
Understanding title insurance really makes all of us wonder how expensive should it really be. We know that a property and casualty insurance company such as State Farm is very busy handling accident claims after the season's  first rain. These property and casualty insurance companies have a pretty predictable loss pattern. Title insurance on the other hand, is quite different. How often has someone you've known  had to make a claim against their title policy? I'm not sure if I know anyone who's ever had to make a claim and I'm around this stuff all the time. So thinking back on property and casualty insurance in comparing the loss ratios to a title company; title companies probably have the lowest loss claims in the insurance business. This high profit margin insurance business should offer very favorable rates, however until recently this was not the case.
One other thing you should consider is that is that the buyer and the seller have a choice in which title company is used. Make sure, you're able to see the rate sheets of a few companies so you can compare rates. Your concern in a title policy is not only price, but if the company will be around in the rare case you would need to make a claim. Knowing this, it is important to understand that there are several very large title insurance companies (nationally) which underwrite the smaller companies. While the buyer and seller have  choice, price and company stability should be weighed heavily.  Also consider that some real estate companies have a financial relationship or interest or quasi-interest  in  certain  title insurance companies. Your broker should provide you with the disclosure if this is the case.  Because of the low loss ratio and the high profit margin on these title policies, brokers look for these arrangements as an additional profit center on transactions and title companies look to these relationships as a way to monopolize business.  This should be a clear cut RESPA Violation under Regulation X, but it happens and certain brokerages have found a way around RESPA.
In the last year the California Department of Insurance has cracked down on title companies and their perks to real estate brokerages. This is definitely helps the consumer, but some brokerages are finding loopholes and continuing in their old ways.
Thanks for reading Simi Valley's Premiere Real Estate Blog!
Author – Ted Mackel Simi Valley Real Estate Agent – Keller Williams Realty
Ted Mackel is a top producer at Keller Williams Realty Simi Valley,
specializing in Simi Valley Real Estate
(805) 432-7705