What you need to know about the City of Simi Valley Housing Element Update (Part I)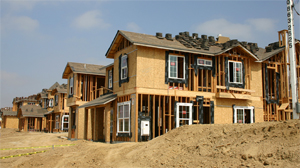 Where can the city allow development?  Will the hills of Simi Valley be jeopardized? The city has been working hard to come up with a plan that works for all, however the city and the citizens are their own worst enemy when it comes to the future development of the city.
Key points to understand:
The citizens would like controlled growth and keep Simi from turning into a sprawling mess like the San Fernando Valley
The City, over the course of time (including past administrations) has agreed and supported a controlled growth platform
Numbers one and two go together and really are the key to if Simi Valley will ever mature.  First consideration is that the city controls what is in the City's limit boundaries. Development outside the city limits is under the direction of the County board of Supervisors.  The S.O.A.R. initiative is a very restrictive ordinance that helps control the development in these areas controlled by the county.  Areas outside the city limits are typically zone AG 40 or OS 40;  the Agricultural 40 and Open Space 40 zoning means that any given parcel of land cannot be subdivided below 40 acres or one house per forty acres.  For example a 50 acre parcel in these zones cannot be subdivided any further, however a 90 acre parcel could be divided into a 50 acre parcel and a 40 acre parcel.  The restrictions and rules under S.O.A.R. make it next to impossible to get a zone change, variance or CPU. The process is lengthy and expensive and involves a vote by the county citizens.  Cornerstone Church of Simi Valley was effective in finding a loophole to get around the restrictions in the Tierra Rejada, but the project was never moved forward.
Turning our focus to inside Simi Valley City limits, the first thing to understand is that we are running out of areas to develop.  This is problematic in that the Simi Valley Housing Element Update is required by State Law to add additional housing units  by 2014.  Simi Valley's requirement to meet State law is 3,383 units of housing.   Unfortunately in the past, the city could have added units to stay within state law.  Properties that were available, zoned with higher densities, were approved at lower densities because of citizen backlash and a predisposition by council and the planning commission for low density projects.  While this is all understandable, the impacts are far reaching and now have Simi Valley out of compliance with state law. Now that these sites are gone the city and it citizens are going to be boxed into a corner to approve high density residential projects in places that will cause trouble with the surrounding residents.  Additionally the City Council and Planning commission will have it's work cut out for them to approve projects that don't look like they were jammed in the last available pieces of land in the city. I foresee many battles at Planning commission meeting, City Council meeting between the residents and local officials over the upcoming projects and redevelopment districts.
I will focus this series on several different aspects of the cities future development so stay tuned.  You can subscribe to my blog in the upper right hand corner via email or RSS feed.  Comment are appreciates and if you disagree with my view point I only ask to keep the discussion cordial.  Differing points of view on this matter are very important.
Thanks for reading Simi Valley's Premiere Real Estate Blog!
Author – Ted Mackel Simi Valley Real Estate Agent – Keller Williams Realty
Ted Mackel is a top producer at Keller Williams Realty Simi Valley,
specializing in Simi Valley Real Estate
(805) 432-7705