Looking at the numbers for June 2010, Simi Valley home sales look promising. Once you look past the surface of the reported numbers, some concerns become apparent. The federal tax credit set up to entice first-time home buyers with $8000 and move up buyers with $6500, was conditioned that those buyers needed to have a home under contract by April 30th and close the escrow and no later than June 30, 2010.
These tax deadlines usually are trigger points to stimulate the market. However, if you look at the Simi Valley Home Sales charts that are posted below you can see that the sales volume over the course of the last four years has really not changed much. In fact an increase of only six additional Simi Valley homes sold between June 2009 and June 2010,which  shows that the tax incentive really was no incentive at all for Simi Valley Home Buyers.  My industry and the newspapers rushed to claim victory that the market is now recovering, but the sobering truth is that 2010 will most likely be named the year of the Short Sale.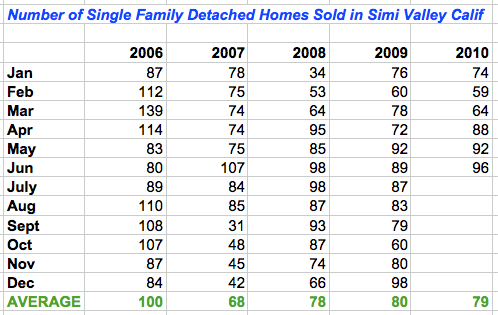 So what does this mean if you are a potential home seller in Simi Valley or potential home buyer in Simi Valley?
For home sellers, you fit in one of several categories.
A change in employment, whether this means a move/relocation, layoff or decrease in salary, this could force you in the position to have to sell your home.
A move-up. Things are going okay in your life and you would like to buy a larger home.  If this is the case, even though the sale of your home may not fetch the price you believe you deserve,  the bigger homes you are looking at purchasing have probably suffered similar or larger decreases in value and will help you to move up.
A move sideways. You've really like to have a pool but don't want to go to the expense of having one installed in the home you already own. If this is the case, the cost to build your own pool could be much more than finding a similar home that already has a pool in it.
Sellers that plan to be in Simi Valley for a long time and don't have circumstances that really need to prompt a move at this time. Sit tight and enjoy your life, what happens over the course of next couple years will be more important those who have to sell at this time.
For home buyers here are a few concerns to consider.
Making offers on short sale properties. The key to successful short sale purchase involves a few factors. First, as a buyer understanding that the value of the property is critically tied to what the sellers Lender's a appraisal values come in at. Ultimately in a short sale, the seller's Lender will approve or disapprove the sale of the home, based on how much money they will receive if they agree to take less than what is owed. The seller's Lender will rely heavily on the current market value of the house supported by several appraisals and (BPOs) broker price opinions. Finding deep discounts on these properties are very, very difficult. Anyone who gives you the Cal Worthington and his dog Spot routine should be avoided. Second, the listing agent handling the short sale may not have the skill set to handle this complex transaction. Properties are listed far below market value, and/or have a listing agent does not equipped to deal with the complexities of the requests by the seller's Lender, will only tie you up in a long-drawn-out escrow with little chance of success.
Making offers on bank owned properties. Most of the banks who've taken the time to foreclose and then list their properties on the open market through the multiple listing service are looking to get current market value on these properties. Much like short sale lenders they have had several appraisals and several broker price opinions done on these properties they have a very good understanding as to the surrounding values compared to their property.
The bottom line is that interest rates are very favorable for those looking to purchase. and affordability is at it's highest levels in 40 years. Appraisal value is tied very strongly to the final sales value of most homes and finally we still have a long way to go until the large volume of distressed properties are cycled through the market and lessen the impact on those home sellers who have equity in their homes.
The next time you see a lot of hype and cheer-leading over the Southern California real estate market, make sure to check in here at HomeBuysBlog.com, scroll down the right-hand column and look for the categories and under market updates you'll be able to look at the charts and tables to see what the average sales volume and average sales prices for Simi Valley.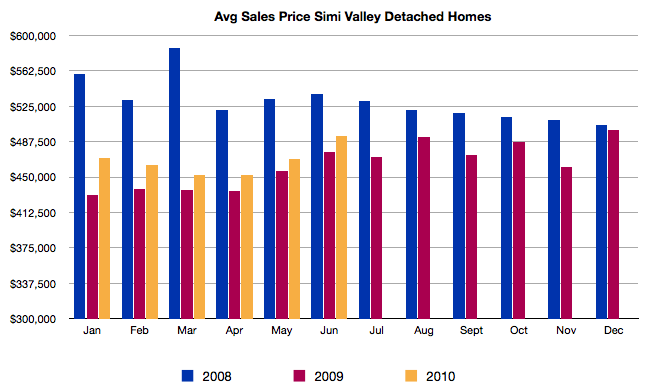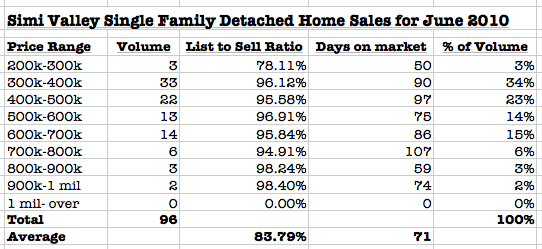 Author – Ted Mackel Simi Valley Real Estate Agent – Keller Williams RealtyThanks for reading Simi Valley's Premiere Real Estate Blog!
Ted Mackel is a top producer at Keller Williams Realty Simi Valley,
specializing in Simi Valley Real Estate
(805) 432-7705